Do you live in the Huon Valley?
Are you looking for some gentle yoga and exercise?
Try Before You Buy! – I have a FIRST CLASS FREE offer for all new students. Bookings Essential.
(scroll down for class details)
I teach relaxed and inclusive yoga classes that are suitable for adults of all ages, sizes and abilities. My style of teaching is light-hearted; I am a playful and creative yogi. I aim for you to have fun!

What is unique about my teaching? My specialty is working with the needs of the ageing body. I am a qualified chair yoga teacher & will adapt the content to suit you. We work slowly, gently & safely. That being said, my classes are not watered down. We work to achieve the big aim of yoga – the union of yoga – bringing together all aspects of our being. It is holistic practice that addresses wellness on all levels – emotional, physical, mental & spiritual.

We gather together, we check in to see where we are at, and then we start… I encourage you to work with kindness; to loosen, mobilise, relax, settle, calm, strengthen and energise your entire being! A big ambition, but with time entirely possible. Let me help you to find out how – you can check me out by streaming a video , or book your spot and come along to class.

FIRST CLASS is FREE, so what have you got to lose?
The only advice I have is – ANYONE in the Huon must try Claire's Yoga. I was a 'once bitten twice shy' kinda Yoga student, until I signed on to Claire's Yoga, and it changed my mind, body & soul…and life!
Barb W
Read more about Claire
Read more about Claire's Classes
To comply with COVID distancing rules numbers are strictly limited. Bookings essential. No casual attendance. Interested? Enquire NOW.
Yoga with Claire in Geeveston & Huonville
Note – My face to face, Huon Valley classes, are currently full. If you would like to try a class please contact me. I will offer spots to new customers if my regulars are unable to attend.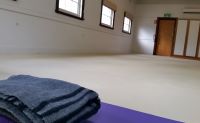 IN GEEVESTON – Term 3
General Yoga

Thursdays July 23rd to September 24th
Geeveston Conference Room
Church St, Geeveston
Above Bendigo Bank
Class 1: 9.30 – 10.45 am (10 participants max)
Cost: $160 for 10 week term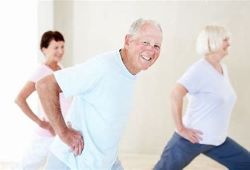 IN HUONVILLE *** NEW CLASS***
Gentle chair/mat combo

PCYC Conference Room
Wilmot Rd. Huonville

3 Class Intro Series
Tuesdays, September 8 – 22
9.30 – 10.30 am
$45 Full, $42 PCYC members
*Re COVID distancing rules – The current distancing rules may change at anytime. In the event of returning to tighter restrictions we may be required to reduce numbers.
Please transfer directly into my Commonwealth Bank account:

Claire Heywood
063 100
00621051

Put your name in as a reference and let me know via email when you have made a payment.

Got a question?
Contact Claire
Refund Policy:
I have a no refund policy. In exceptional circumstances please talk to me.
Note – if you are under financial hardship due to Covid-19, please contact me directly to discuss your payment.
Stay up to date. Subscribe to my E-News